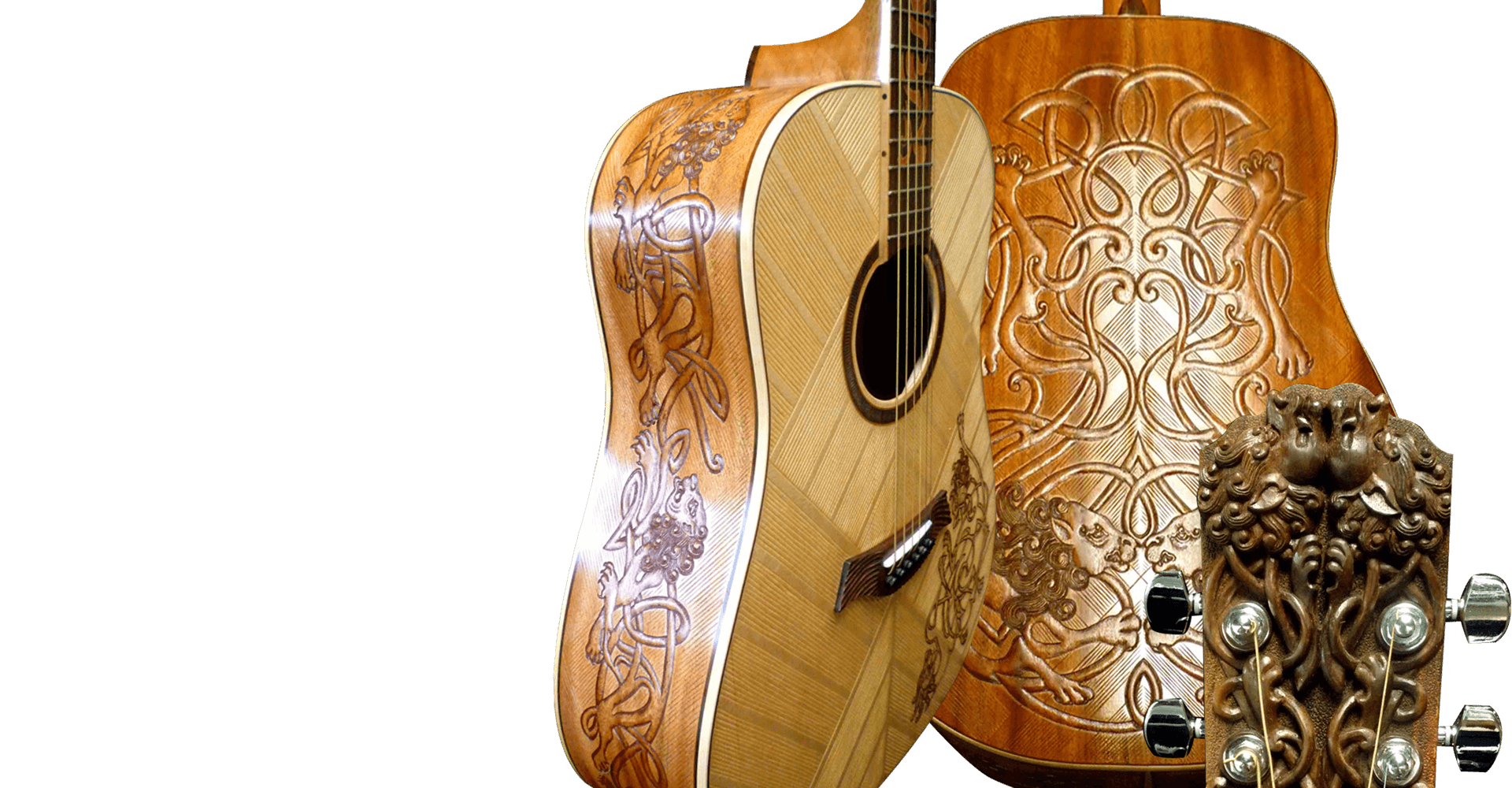 Made by Artists for Artists
Each custom Carved Guitar is handmade, unique in detail and is a work of art worthy of the finest musicians. No two are alike.
Satisfaction Guarantee, No-hassle returns
Every guitar is tested and judged before being called a Blueberry Instrument. Blueberry Guitars embody a marriage of East and West. They celebrate the joining of mind and spirit, functionality and artful reverence. Each instrument will become a great musical inspiration and serve as a constant reminder of what artists can achieve. All meet the exacting standards demanded by great musicianship and art connoisseurs.